Westerly Sun Column | Learn New Ways to Prepare for Thanksgiving
November 13, 2023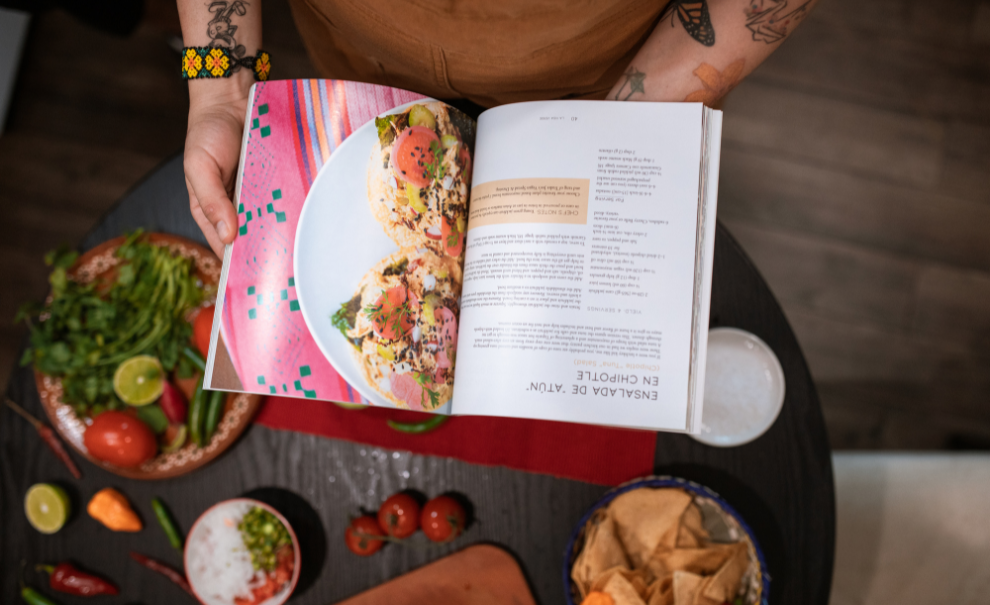 We're officially at the time of the year where the weeks pass by at double the normal speed, and the months seem to fly by (with the exception of the days following the time change, which – for parents with young children – seemed to be 46 hours long each). I sat down to write a column about Thanksgiving cookbooks, thinking I was way ahead of the game, but it turns out we're already halfway through the month and you're practically ready to thaw your turkey. Still, if you're in need of some last-minute inspiration, swing by the library and check out our cookbook selection!
If your family is into "traditional" Thanksgiving food – turkey, stuffing, cranberry sauce, yams – why not try a new version of an old favorite this year? Trusted names like Ina Garten, Melissa Clark, and Mark Bittman have numerous books that will give you new ideas, and the confidence to give them a shot. Instead of the normal stuffing, try Leek and Artichoke Bread Pudding from Garten's cookbook "Make it Ahead"! Switch up your typical yam dish, and follow the recipe for Sweet Potato Casserole with Pecan Crumble from Saveur's "The New Classic Cookbook". Finally, Sam Sifton's "Thanksgiving: How to Cook it Well" is a must-read for every holiday host, with helpful advice on every aspect of the day, as well as 6 different ways to cook your turkey!
Perhaps you just learned your vegan uncle (gluten-free sister, keto-following cousin, etc) will be joining your celebration, and you need to adjust a few of your recipes. We've got your covered! There's a huge selection of cookbooks that cover all different dietary requirements, offering delicious alternative recipes that will appeal to the whole table. In "Dinner for Everyone", Mark Bittman offers a recipe for a vegan Autumn Galette with Brussels Sprouts and Chestnut Cream that will disappoint absolutely no one. In "Gluten-Free Girl American Classics Reinvented", authors Shauna James Ahern and Daniel Ahern include a mouthwatering recipe for Green Bean Casserole, along with several takes on traditional cornbread (sans the gluten)! You can even make a ketogenic version of classic mac and cheese with the help of "Rocco's Keto Comfort Food Diet"!
And now, the star of the show: the pie. Oh, the pie. Even if you're happy with the tried and true pumpkin pie recipe you've used for decades, it doesn't hurt to look through books like "Art of the Pie" by Kate McDermott or "The Cook's Illustrated Cookbook" by America's Test Kitchen for tips and tricks on everything from the perfect lattice topping to the best way to store leftovers. I discovered Deb Perelman's recipe for Marbled Pumpkin Gingersnap Tart at one of the library's Cookbook Club meetings years ago, and it's become a favorite in my family, even among the skeptical, pumpkin pie aficionados. Or, go rogue and try something completely new, like Carrot Cake Custard Pie or Caramel-Earl Grey Custard Pie from Erin Jeanne McDowell's "The Book on Pie". Let me know how it goes!
by Cassie Skobrak, Adult Services Librarian