Friends of the Library Book Sale
October 11, 2022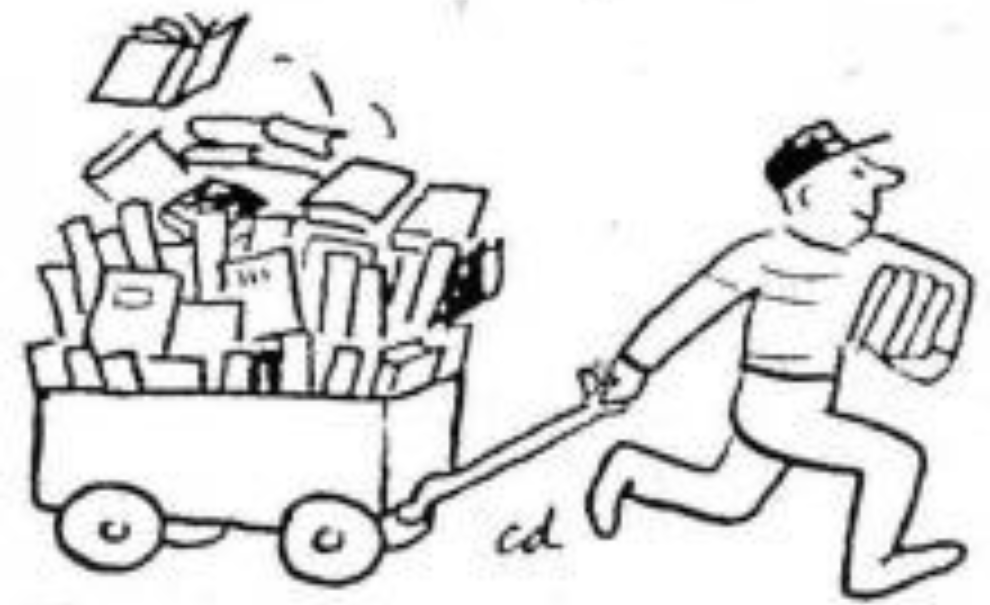 There's a lot to look forward to this time of year! Pie and crockpot season is here, Thanksgiving is around the bend, and soon the end of year festivities will arrive. Before any of that, though, comes one of our most highly anticipated library events every year…our fall book sale! 
Each year, the Friends of Westerly Library and Wilcox Park work tirelessly, gathering items for the book sale. Since the sale depends on donations from our community, you can never be quite sure what treasures you will find…we are fortunate to have many generous donors that all contribute to make it a fantastic selection! Typically, you can expect to see a lot of "like-new" popular fiction and nonfiction, cookbooks, DVDs, and books on CD. You can even find valuable collectors' items and rare local history books. If you spent any time on the library Esplanade this summer, you may have seen their Pop-Up Sales on Thursday mornings, a little preview of what is to come in the much larger annual sale! There are books (and other materials) for all ages and interests. 
The book sale will officially be open to the public beginning on Thursday, October 20th, and will run until Saturday October 29th. It will open each morning at 9:00am, and close down half an hour before the library closes (that's 7:30pm on Monday-Thursday, 5:30pm on Friday, and 3:30pm on Saturday). The final day of the sale (the 29th) is the ever popular "Bag Day", where you pay only $10 for an entire bag full of wonderful books! I've been assured that the size of the bag does not matter, and the bigger the better! Just make sure you can carry it out of the library without it bursting.  
As always, members of the Friends of the Library are invited to an exclusive preview of the book sale, on Wednesday October 19th from 3:00pm-7:30pm. Showing your Friends membership card on this day grants you early access, and first dibs on the wonderful treasures that are for sale. If you're not currently a Friends member, it's not too late – we will have applications on hand that afternoon if you wish to join on the spot– it is just $15 for an individual, or $25 for the family per year.  
The Friends of Westerly Library and Wilcox Park will be honored with the Gold Leaf Award this year. This award recognizes those who have supported the Park and the Library to an outstanding degree over the years. Past recipients of the award include Tom Ahern, Vera Iiams, Ike Smith, Ed Morenzoni, Robin Driscoll, Donna Celico, Bob Benson, Dwight and Anna Brown, Fritz Eckel, Senator Dennis Algiere, Richard Constantine, Pat Grande, Maria Bernier, Ellen Madison, and Rose Weston. A private reception will be held on October 14th to honor the Friends. 
by Cassie Skobrak, Adult Services Librarian