Westerly Sun Column | Audiobooks Let You Take It On the Road
March 06, 2023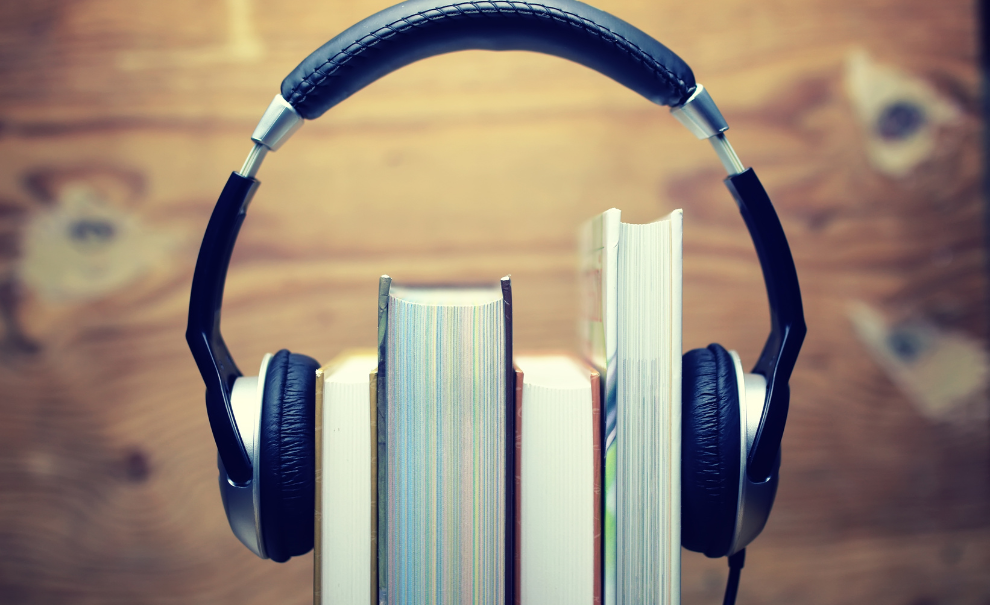 Audiobook sales have been rising for the last decade, and their popularity surged even higher during the early days of the pandemic. The number of kids listening to audiobooks, in particular, has skyrocketed over the last couple of years. If you haven't yet jumped on the bandwagon, there's no better time to start! I'm not proud to say it, but there was a time when my husband would say he "read an audiobook" and I would raise an eyebrow. I've come around, though ... given their increased accessibility, convenience, and the positive findings coming from research on "listening vs. reading," there's a lot to love about audiobooks!
One of the biggest draws of this format is their portability. They're easy to listen to on the go and while multitasking, like during the morning commute, your run in the park, or even while doing the dishes. I suppose an argument could be made that the same could be accomplished with a print book, but I certainly wouldn't recommend it.
Then, there's the enjoyment factor — some people find listening to a book much more engrossing and entertaining than simply reading it. This can be especially true when it comes to full-cast audiobooks, which often feature well-known actors. One of the best examples of this is George Saunder's acclaimed novel "Lincoln in the Bardo" (2017), which is performed by a cast of 166 individuals, including big names like Nick Offerman, Susan Sarandon, and Don Cheadle. It's a true performance, and worth experiencing even if you've already read the book. Another popular pick is "The Final Revival of Opal & Nev" by Dawnie Walton, which won an Audie Award for fiction in 2022. I haven't read (or listened!) to it yet, but the interview-style format and fictional rock band is giving me "Daisy Jones and the Six" vibes, so it's definitely on my list.
There's something really special about hearing an autobiography or memoir in the author's own voice, as well. These books are already so personal, and hearing the words directly from their own mouth adds an extra layer of intimacy. Audiobook memoirs like "Born a Crime" by Trevor Noah, "A Promised Land" by Barack Obama, and "Crying in H Mart" by Michelle Zauner have all received praise for the narrator's performance. For a newer book, check out Viola Davis's memoir "Finding Me," which she recently won a Grammy for, and consequently became the 18th person in history to achieve the status of EGOT (Emmy, Grammy, Oscar, and Tony award winner). I can't imagine it being anything but amazing.
We have a great collection of books on CD at the library, including all of the ones mentioned here. If you prefer downloadable audio, you can access thousands of them through the Libby app, which is free with a library card. Libby is replacing the Overdrive app, which is being discontinued at the end of April, so it's a good time to transition over. If you need any assistance, reach out to us for help!
by Cassie Skobrak, Adult Services Librarian