Westerly Sun Column | Books to Help You Grow a Green Thumb
September 18, 2023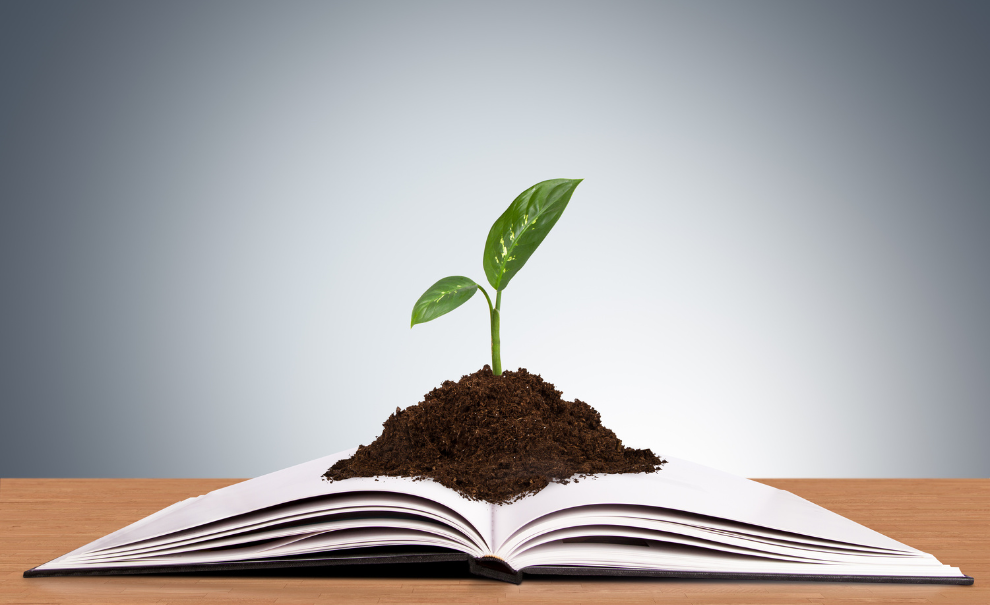 As the seasons begin to shift, it'll soon be time to turn my attention from my decrepit raised beds and outdoor vegetation to my droopy indoor plants. I envy my friends who have homes adorned with happy, thriving florae, and who somehow manage to keep up with all of their various needs, watering schedules, etc. Despite the best of intentions, I have absolutely zero talent for this, yet I continue to bring plants into my life to torture. Thankfully (for them), there is a collection of books at the library for people with black thumbs, green thumbs, and everything in between.
If you're just diving into the world of houseplants, or haven't had much luck in the past, it may be helpful to first identify some of the plants that are easier to take care of. "The Indestructible Houseplant" by Tovah Martin is a great resource, highlighting 200 different plants that are both beautiful and hardy. The list of "unkillables" includes golden pothos, snake plants, and aloe succulents – by no coincidence, some of the few plants that have managed to survive in my home! "37 Houseplants Even You Can't Kill" by Mary Kate Hogan is another great book for those who just want a few plants that they can reliably keep alive, as is "How Not to Kill Your Houseplant: Survival Tips for the Horticulturally Challenged" by Veronica Peerless.
Even the most experienced plant parents are sure to run into trouble somewhere along the way. "What's wrong with my houseplant?" by David Deardoff and Kathryn Wadsworth offers information on common diseases, pests, and other problems that could be keeping your plant from thriving, as well as organic solutions. In "Don't Repot That Plant," author Will Creed offers specific care requirements for many common plants, and cautions readers to consider all possibilities before tearing it out of its pot. Finally, Emily L. Hay Hinsdale combines home design and plant care in her helpful, illustrated guide "Never Put a Cactus in the Bathroom."
If you ARE one of those people who has a house full of happy and healthy plants, perhaps it's time to dabble in something new! "Bonsai in Your Home" by Paul Lesniewicz provides detailed instructions and pictures to guide you in the art of miniature trees and shrubs. "Terrariums" by Maria Colletti walks you through the steps of transforming basic glass containers into stylish enclosed gardens, while "Ditch the Dirt" by Rob Laing teaches you how to grow edible hydroponic plants at home. If none of these jive with you, or the responsibility of caring for a living plant is just too much, there's always "Handmade Houseplants: Remarkably Realistic Plants You Can Make with Paper" by Corrie Beth Hogg. As I said, there's something for everyone!
by Cassie Skobrak, Adult Services Librarian