Westerly Sun Column | Come Plan Your Adventure at the Library
September 11, 2023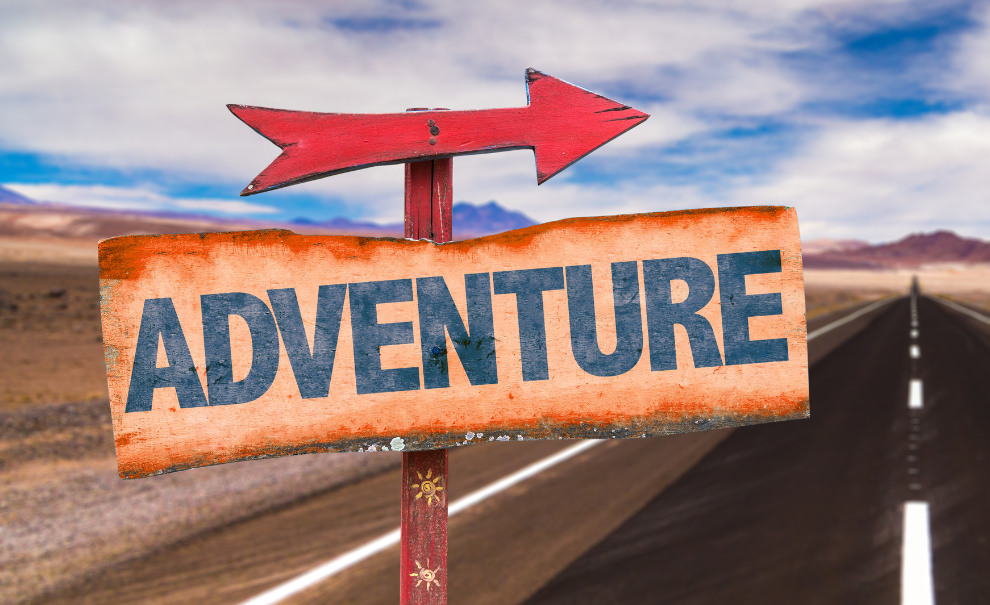 Labor Day has passed and that means the summer is almost over. This summer has flown by and while that makes me a bit sad, I am more excited that fall is coming! Often in the summer months I hibernate inside because I cannot stand the heat and sun. That means as the weather cools, I look for new places to explore that I haven't had the chance to experience yet. We have some great books that will make it much easier to plan new adventures!
"Guidebooks to Haunted and Strange Places in Rhode Island and Surrounds" by Charles Harrington offers 14 self-guided walking and biking tours mostly in Providence, Newport, and Jamestown. The author also highlights locations that were made famous by H.P. Lovecraft. I've never been to Prudence Island, but I learned that there was a "doat" that once roamed there. What's a "doat"? But of course it's a half-deer, half goat, what else would it be? And, yes, I am going to plan a trip to go there to search for evidence of the elusive doat!
"101 Things to Do in Rhode Island" by Gary Sikorski is a fun book that offers a ton of suggestions. Some will cost you money, but many of them are free. The suggestion for No. 41 is "Sprawl out on a blanket and watch the sun set over Providence at Prospect Terrace Park." Can't make it to Europe? All you have to do is grab an espresso and hang out around the fountain at Pasquale Square. You'll feel like you've been transported to Italy! Other suggestions include touring the many harbors of Rhode Island. I would suggest Jamestown Harbor, which offers a spectacular view of the Newport Bridge.
I haven't visited a lot of places in southeastern Connecticut so I perused "Landmarks You Must Visit in Southeast Connecticut" by Constant Waterman. So many interesting places were highlighted. Gillette Castle in East Haddam is definitely on my list of places to go. It was the home of William Hooker Gillette, who was an actor (most notably he played Sherlock Holmes), writer, and playwright. It looks like a medieval castle and has quite a few hikes that overlook the Connecticut River. Perfect to visit on a gorgeous fall day!
"Treasures of Southeastern Connecticut: Our Proud History of Preserving Scenic Woodlands, Farms, the Shoreline and Other Natural Gems" by Steve Fagin and Dirk Langeveld contains gorgeous photographs of state parks, nature preserves, rivers and farms. Pachaug State Forest, which covers over 26,000 acres in Voluntown, Sterling, Plainfield, Griswold, North Stonington and Preston, is a place that definitely looks worth a visit.
Summer may be over, but hopefully we will have a lovely fall season to look forward to. New England is a charming area that is in my opinion one of the most beautiful places in the fall. Come to the library to start planning your own adventures!
by Caroline Badowski, Head of Adult Services