Westerly Sun Column | A Cornucopia of Thanksgiving Books and Events
November 21, 2022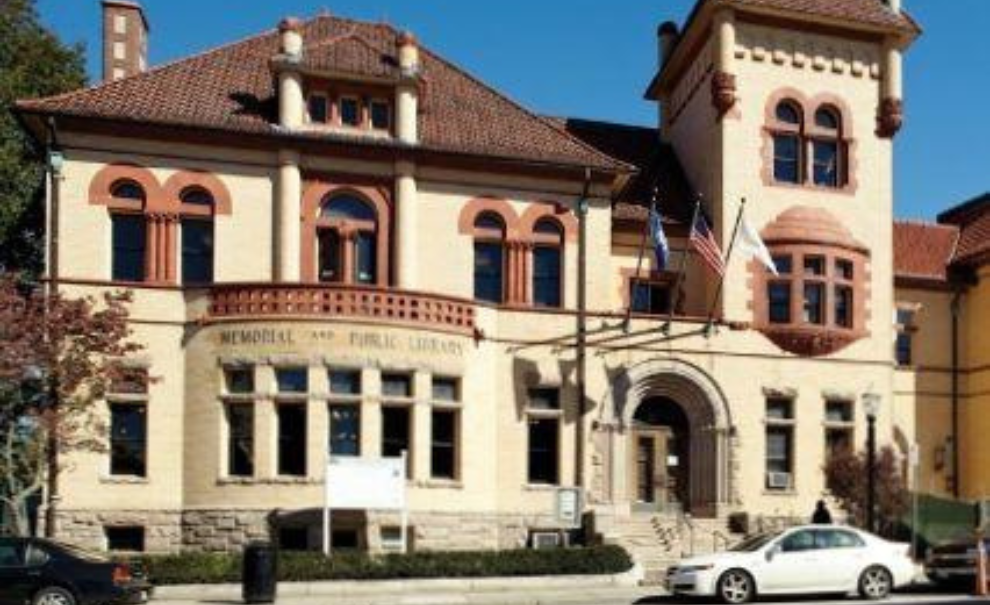 For many, today is the beginning of one of the busiest weeks of the year. Thanksgiving feasts, family get-togethers, football, decorating, and shopping...it's a lot. As always, the library is here to provide books, festive movies, and plenty of entertainment to get you through.  
For my fellow procrastinators, it's not too late to grab a cookbook for last minute recipe inspiration. "Fine Cooking Thanksgiving Cookbook" from the editors of Fine cooking magazine and "Festive Holiday Recipes" by Addie Gundry both have plenty of delicious recipes, with classics as well as more inventive options. "Make It Ahead", by cookbook queen Ina Garten, may help you prep some dishes and avoid spending the entirety of Thursday in the kitchen. "Vegan Holiday Cookbook" by Katie Culpin is another valuable resource, with recipes that will appeal to more than just your plant-based friends and family. To fully prepare, consider also flipping through a book like "Would it Kill You to Stop Doing That?: A Modern Guide to Manners" by Henry Alford or "The Tricky Art of Co-Existing: How to Behave Decently No Matter What Life Throws Your Way" by Sandi Toksvig. 
Friday, of course, is the start of shopping season. These days, many stores celebrate Black Friday days – or even weeks – early, putting less pressure on folks to crawl out of bed at 4:00 the morning after overindulging. While some establishments do only offer in-person deals, many stores let you shop online for the same goods. If you have a laptop you can do this from the comfort of your own bed, but, if you need access to a computer, I know just the place you can go (hint: it's us. It's the library). Don't forget to go out on Small Business Saturday, and support our many wonderful local businesses as well. 
Saturday will be chock-full of fun at the library, with what we've deemed our "Day of Holiday Cheer". Various Take & Make craft kits will be available beginning at 9:00am until we run out; there are different ornament projects for kids, tweens, and teens, and a "Photo Tile Coaster" kit for adults that makes a wonderful gift. Our very popular wreath making kits will be given out on the first floor beginning at 10:00am. Little ones will enjoy "Selfies with Santa" from 2:00-3:30, as well as sending a letter to the big man himself in our special Santa Mailbox. It all culminates in our family friendly Annual Tree Lighting at 4:30pm, where the Chorus of Westerly will lead the carols, and attendees can enjoy hot cocoa and sweet treats thanks to our wonderful donors: Washington Trust, Knead Donuts, D'Angelos, the Friends of the Library, KB Sweet Things, and Bess Eaton. 
A reminder that we'll be closing at 5pm on Wednesday, and will be closed all day Thursday so our staff can enjoy the holiday. We look forward to seeing you during our events, and celebrating along with you as well! 
By Cassie Skobrak, Adult Services Librarian