Westerly Sun Column | Watch the Show, Then Read the Book
November 28, 2022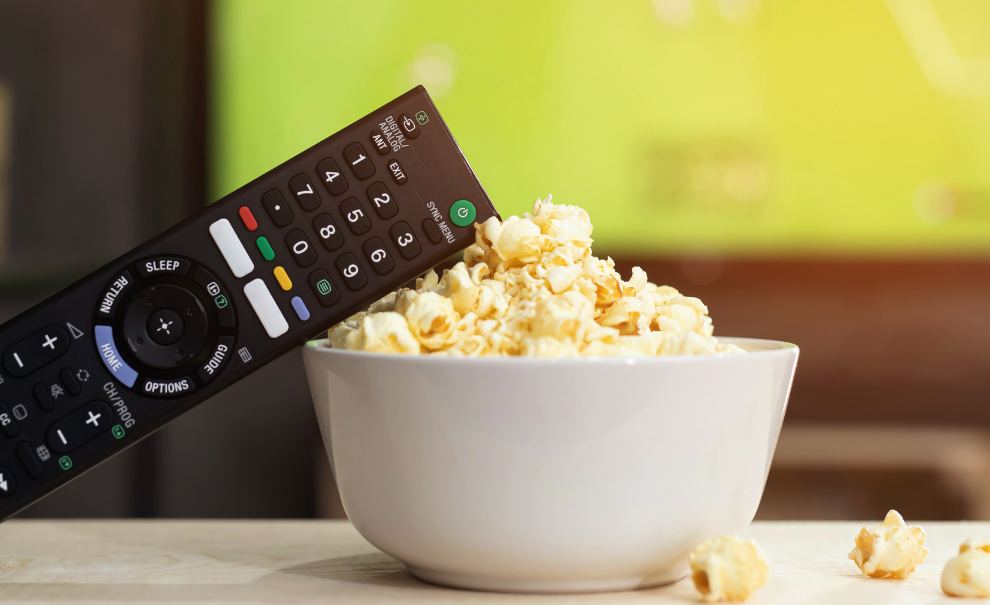 There was a time when — being the book snob that I am — I wouldn't dream of watching a TV or movie adaptation of a book before reading it. Blasphemy! Maybe the adaptations are getting better, or perhaps I'm just getting lazier, but these days I find myself watching the show to decide whether it's worth reading the book. Whichever side you fall on, there is no shortage of books being made into TV series, and you can find a lot of them here at the library.
Some television adaptations are so popular that it's easy to forget the book came first, and plenty of folks debate which version is better. "Game of Thrones" is one of the most obvious examples; author George R.R. Martin published the first book in the "A Song of Ice and Fire" series back in 1996, and is still working on the final two installments. The TV version quickly outpaced Martin's novels, and ran for eight epic seasons. "Outlander," an ongoing series by Diana Gabaldon, followed a similar path, though the television series has so far had only six seasons and hasn't caught up to the books. Both the original novels and the adaptations of these can be checked out through the library.
It's pretty common for the TV adaptations to remain fairly loyal to the original books, but there are plenty of shows that enjoy taking creative liberties. One of my favorite examples of this is the BBC mystery crime drama "Sherlock," which starred Benedict Cumberbatch and Martin Freeman. The series is based on Sir Arthur Conan Doyle's "Sherlock Holmes" detective stories, but is set in contemporary times and makes use of modern technology. As such, the show does deviate from the original source material quite a bit, but it's done incredibly well and the acting is top-notch, so I imagine even Doyle would approve. There are four seasons, each with three episodes, and all of them are available through our consortium.
Unfortunately for us, a lot of TV series live on big streaming networks like Netflix, and are not currently available on DVD. A few that I've really enjoyed are "Normal People," based on the book by Sally Rooney; "Little Fires Everywhere," based on Celeste Ng's 2017 bestselling novel; and "From Scratch," a new and heartbreaking series based on the eponymously named memoir by Tembi Locke. Hopefully, eventually, these shows will be available through the library, but in the meantime you can enjoy reading the book versions or listening to them on audiobook.