Westerly Sun Column: Explore the Life and Travels of Bill Bryson
October 27, 2022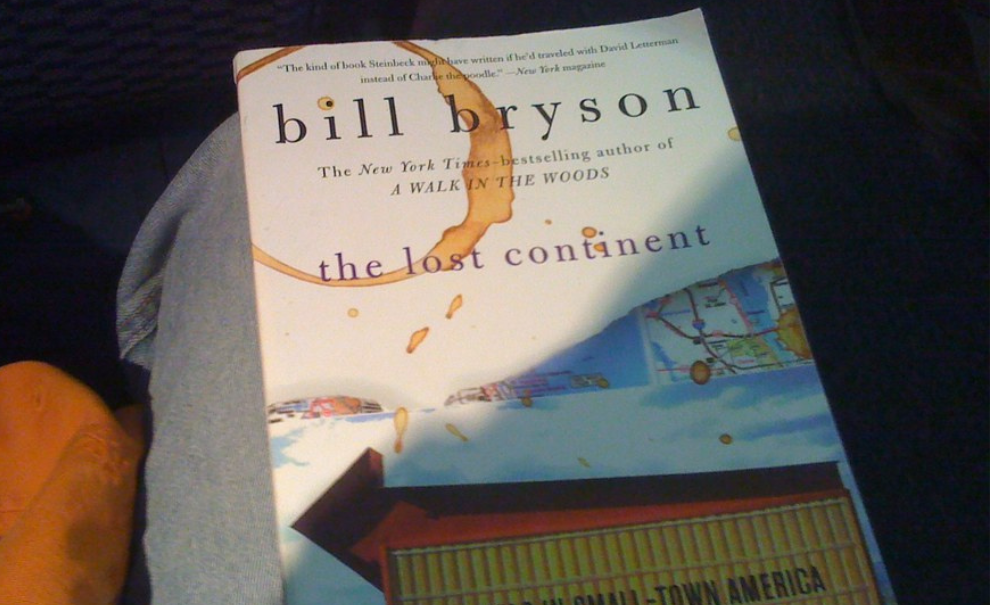 Some of our most popular nonfiction books are those written by Bill Bryson. Bryson is best known for his humorous travel books, and his signature style of sarcasm, irony, and a healthy dose of self-deprecation. He's my kind of guy. If you haven't read any of his work, there's no time like the present! In fact, I'm a bit jealous that you get to experience his books for the first time. Here are a few favorites. 
 "A Walk in the Woods" (1998), chronicles middle-aged, out-of-shape Bryson's attempt to thru-hike the Appalachian Trail. That's 2,190 miles, a mammoth feat for even the most experienced hikers – which Bryson, and his college pal who accompanies him, most assuredly are not. Along the way, Bryson encounters interesting characters, rugged terrain, and all manner of wildlife. It's endlessly entertaining, informative, and may even inspire you to take your own jaunt through the woods! A quote, to get you started: "Black bears rarely attack. But here's the thing. Sometimes they do…If they want to kill you and eat you, they can, and pretty much whenever they want. That doesn't happen often, but - and here is the absolutely salient point - once would be enough." 
Though Bryson was born and raised in Iowa, he spent the majority of his adult life living in England. Suffice to say, when he returned to the United States after 20 years, it was a bit of a culture shock. "I'm a Stranger Here Myself" (2000) is a compilation of weekly newspaper columns that Bryson wrote about the peculiarity of feeling like an outsider in his home country, in which he puzzles (and occasionally delights) over such things as garbage disposals, the US Postal Service, and IRS tax forms. A quote that I found particularly relatable: "The thing about a weekly column, I discovered, is that it comes up weekly. Now this may seem a self-evident fact, but in two years there never came a week when it did not strike me as both profound and startling. Another column? Already? But I just did one." 
In addition to Bryson's many travelogues, he also has some pop-science books that are intended to make confusing subjects not only accessible, but actually entertaining. "A Short History of Nearly Everything" (2003) lives up the title, as it covers everything from the Big Bang to theoretical physics to meteorology. At 544 pages, it's a bit of an undertaking, but it's actually great for thumbing through and reading a chapter here and there. A quote: "It is a curious feature of our existence that we come from a planet that is very good at promoting life but even better at extinguishing it." 
Unfortunately for us, Bryson retired from writing a couple of years ago (though he is releasing a novella directly through Audible this November, if you subscribe). The upside is he wrote 19 books, most of which are available for free at the library.  
By Cassie Skobrak, Adult Services Librarian