Westerly Sun Column: Make the Most of Pumpkin Season
October 17, 2022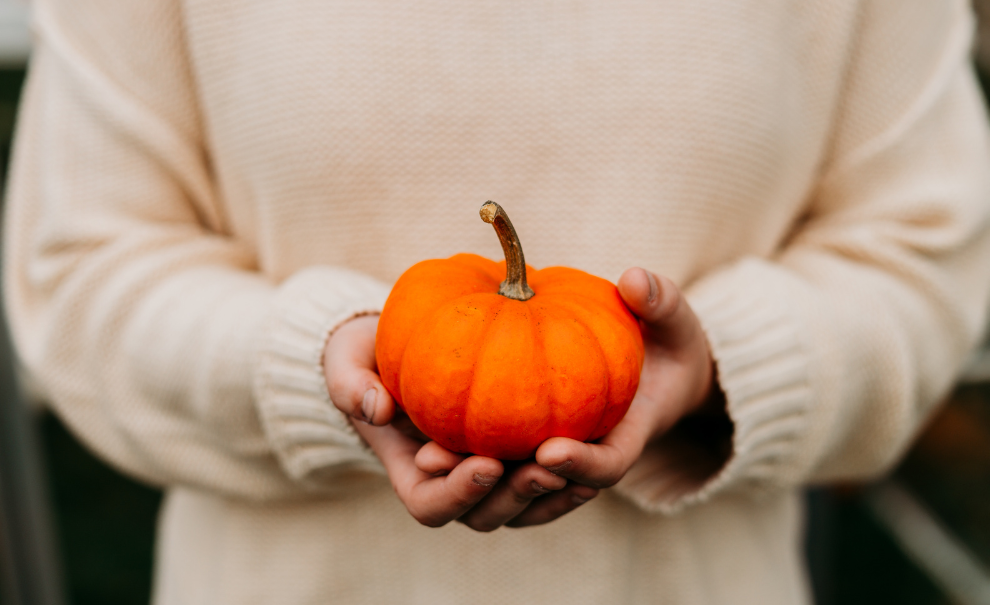 Each year, my daughter enjoys watching the pumpkins grow from little green balls to large, vibrant, beautiful globes. And each year, when it's time to pick one, we turn our perfect pumpkin over to reveal a massive rotten spot, or an unsightly hole from where an animal decided to take a chomp. This year, in a bizarre and unprecedented moment of Zen, my daughter reassured me that it was totally fine, we could just carve the chomp-mark into a star. And it worked! Her resourcefulness got me thinking more about pumpkins, and how versatile they are. From decorations to drinks to desserts, there's so much you can do with a pumpkin! 
                If you're in the Halloween spirit, Better Homes and Gardens has a few books that will help you celebrate the holiday in style, and help those pumpkins reach their greatest potential. "Halloween Pumpkins & Parties" offers over 100 creative ideas for decorating and entertaining. Similarly, "Halloween: 101 Frightfully Fun Ideas" includes detailed instructions and photos for crafts, games, recipes, and festive decor that the whole family can help out with. You'll find something you can make out of even the most animal-ravaged gourd!  
                For those of you who prefer to consume your pumpkins, you won't have a hard time finding a recipe at the library. "Purely Pumpkin" by Allison Day is a beautiful cookbook with both savory and sweet recipes that you'll crave year-round. "The Pumpkin Cookbook" by DeeDee Stove features mouthwatering recipes like Pumpkin-Filled Ravioli with Fried Sage and Chicken-Pumpkin Tacos. If you don't want any of your priceless pumpkin to go to waste, check out "Cooking with Scraps" by Lindsay-Jean Hard; in addition to innovative ways to use the seeds and fibrous webbing, the book also includes chapters to help you make the most of kale stems, melon rinds, and even aquafaba (chickpea juice, essentially).  
                Even your old and moldy pumpkin has a purpose! Compost it, make a bird feeder out of it, feed it to chickens, or just let those squirrels go crazy on it. Before you do, though, consider saving some of the seeds (and those from your other garden produce!) and donating them to our Seed Library. If you're unsure how to get started, take a look at "Saving Seeds" by Dan Jason or "Starting & Saving Seeds" by Julie Thompson-Adolf. Pumpkin seeds are easy to save, so they're a great crop to start with!
                Don't forget that our pumpkin stroll is taking place in Wilcox Park on October 21st from 4-7 p.m. Come out, enjoy cider and donuts, and see how other creative folks have decorated their pumpkins. If you want to show off your own skills, there's still time to join the pumpkin decorating contest! Contact me at reference@westerlylibrary.or for details. In the event of rain, this program will take place in the library.  
By Cassie Skobrak, Adult Services Librarian